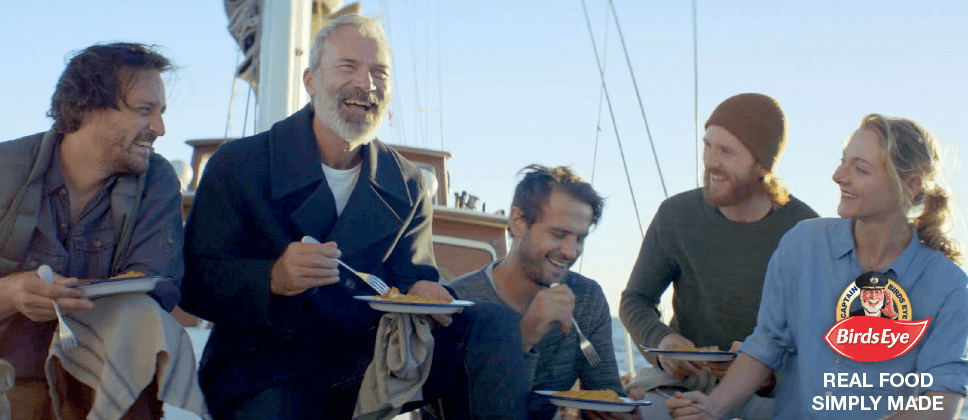 Birds Eye, Real Food Simply Made.
Simple, straightforward ingredients.
Captain Birds Eye loves the simple things in life, like his delicious 100% wild caught Cod and Pollock wrapped in golden breadcrumbs or crunchy batter. Made from a few simple ingredients, that's all.
We know that you want to know exactly what is in your family's food and the Birds Eye range of fish, just like other foods from Birds Eye, gives you that reassurance you need.
Versatility and Taste
Whether you prefer succulent fish wrapped in seasoned, golden breadcrumbs with rice and salad or flaky fish covered in crunchy batter with chips and peas, all Birds Eye fish is made from nothing but 100% wild caught fillet. It really is as simple as that.
Birds Eye even offer fish fillets in crispy, gluten free breadcrumbs so no one has to miss out.
Packed with goodness
Bird Eye 100% wild caught Fish reaches you at its best, retaining all of its nutrients because it's frozen at sea as soon as it's caught. Birds Eye Fish is a delicious and easy way to create healthy meals for your family.
Using the magic of Freezing, natures preservative, you and your family are guaranteed delicious food at its optimum when you choose Birds Eye.

---
---